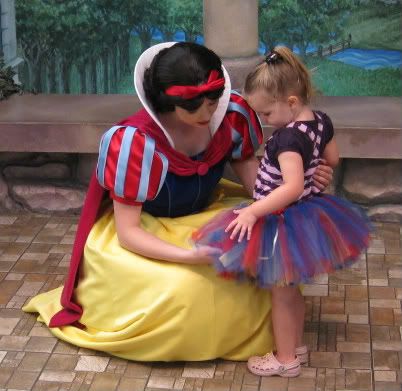 Get extra attention from your favorite Disney Princess, Disney characters, and lots of smiles from everyone you meet when your little Princess wears her Baby ChubChub tutu to Disneyland or Walt Disney World!
Snow White Loves Baby ChubChub Tutus!
Snow White Ultra Premium Edition Tutu*
available at
babychubchub.etsy.com!
*Snow White Super Premium Edition Tutu pictured.
OOO